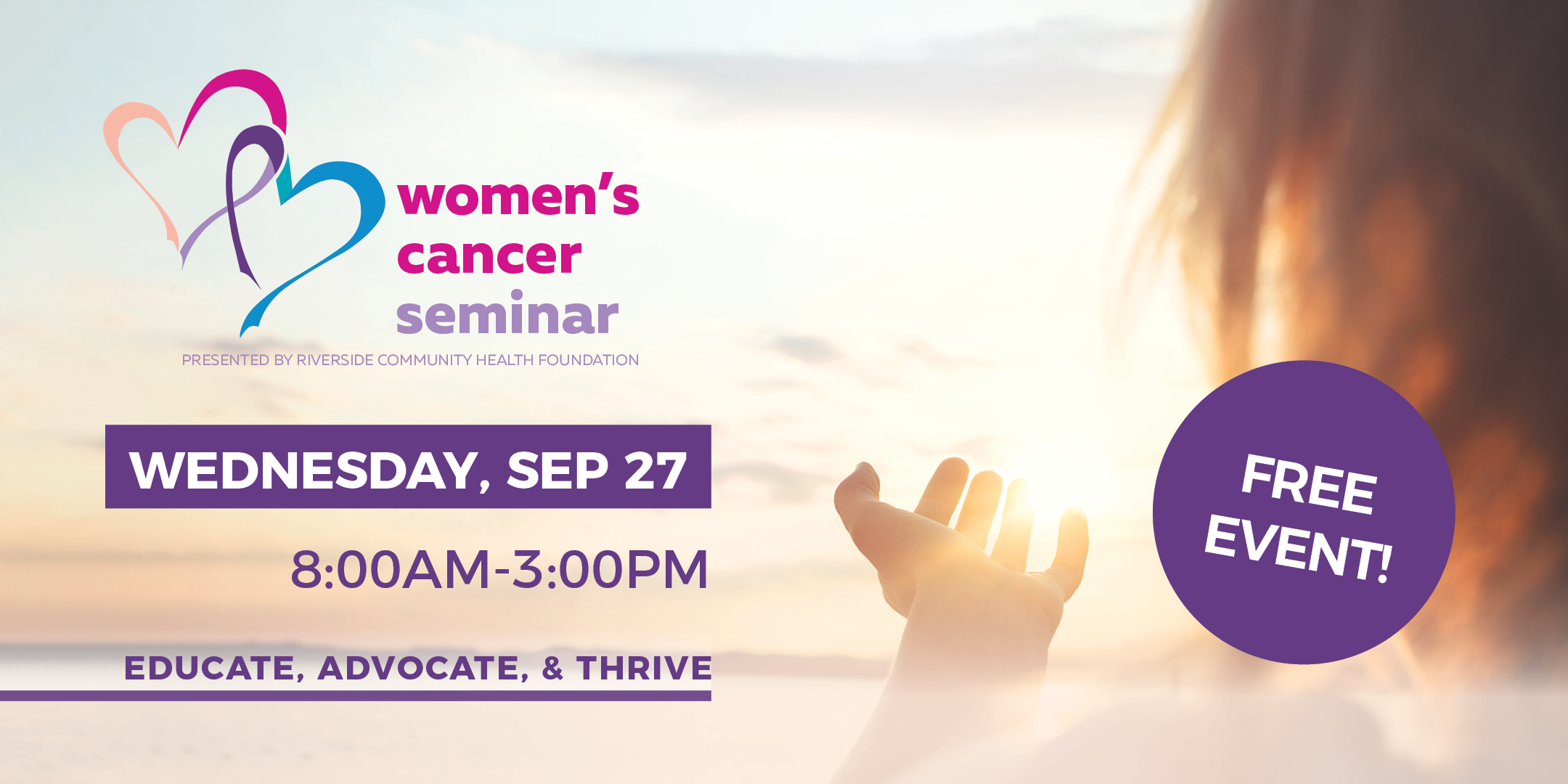 Women's Cancer Seminar returns September 27.
El Seminario de cancer para mujeres regresa el 28 de septiembre.
The 2023 Women's Cancer Seminar will provide education, motivation, and life application tips for survivorship beyond diagnosis and treatment. The day will include sessions on topics such as holistic therapy and emotional healing, cancer research/updates, what to expect after diagnosis, family dynamics, cannabis, self-care, and much more! Continental breakfast and lunch will be served, and an array of health, wellness, and self-care vendors will be available throughout the day. For any questions, please call 951-788-3471
ext. 173.
El Seminario de cáncer para mujeres del 2023 brindará educación, motivación y consejos de aplicación en la vida para la supervivencia más allá del diagnóstico y el tratamiento. ¡El día incluirá sesiones sobre temas como terapia holística y sanación emocional, estudios y actualizaciones sobre el cáncer, qué esperar después del diagnóstico, dinámica familiar, cannabis, autocuidado y mucho más! Se servirá desayuno continental y almuerzo, y una variedad de proveedores de salud, bienestar y cuidado personal estarán disponibles durante todo el día. Para cualquier pregunta, llame al 951-788-3471 ext. 173.
Crestmore Manor
4600 Crestmore Rd. Jurupa Valley, CA 92509